Offerta scaduta il 30/09/2015
For special vacation with your baby, check out our special offer for single parents. The Hotel Chris, Hotel 3 stars Bellaria Igea Marina, you'll find the best of comfort and services in addition to a warm and friendly atmosphere. All for the amusement of children and relaxation of adults.
Stay in a double room
+ € 10,00 per day per adult
and a child + € 15,00 for up to 3 years

From 4 to 8 years 50% discount
From 9 to 12 years 30% discount

We offer numerous facilities and services to ensure their holiday and their parents' holiday is as safe, comfortable and fun as possible.

Room facilities
include: cots, beds with protection to prevent falls, bathtubs and safe plugs.

Restaurant facilities include:
Comfortable highchairs and coloured plates and tablecloths.
Flexible mealtimes and a small kitchenette always open for mums.
A special person to deals with your menu and prepare
tailor made din-dins, broths and organic soups especially for you.
And upon request, Babysitting service!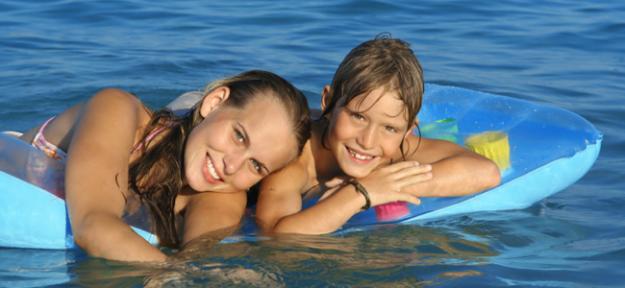 Mini-club in the afternoons, with an entertainer.
"Sunflower's House" is a great place to play.
"Pluto's Clan" is a delightful TV lounge,
with special channels showing your favourite programmes
and lots of games, too.
"Monday Party" an evening dedicated to you, with music, dancing,
clowns and a little magic, too.

Mirabilandia, Oltremare, Fiabilandia...
Children up to 12 years of age will be given a free
or reduced entrance ticket.